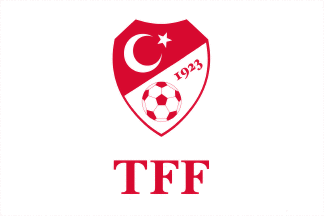 Sky Blue FC is making history this month as the first WPS team to play abroad, taking part in a four-team tournament in Turkey. The 2009 WPS champions will play their partner team, the 2010 Damallsvenskan champion LdB FC Malmo of Sweden, two-time Danish league defending champion Fortuna Hjorring and FK Energiya of Russia. Interestingly, no Turkish side is involved in the tournament. The Turkish league is not of a standard where any of their teams could complete against these top franchises.
The presence of these visitors, all current or former champions of their countries' premier leagues, should help elevate the interest level in the sport in Turkey. We examine the state of the women's game in a country which has historically been viewed as the bridge between Asia and Europe, between Eastern and Western cultures, between Old and New ways of thinking. We will examine the current league and national team setup, and examine the strategy to recruit their diaspora for the national team to improve the quality of the program and what their future goals are.
Current State of the Game in Turkey
Like other developing markets in West Asia or North Africa such as Iran, Egypt or Jordan, women's soccer exists and is played enthusiastically by a small number. There are amateur leagues and a tiered league structure, but women in Turkey struggle for support and acceptance. The facilities for women are basic, even though soccer is the number one sport in the country. The men's national team shocked the world by finishing the 2002 World Cup in third place, a landmark achievement for the nation, fueling even greater passion for the sport at home.
That interest doesn't transfer to the women's game however. The Turkish Football Federation has over 200,000 registered players but females constitute only about 0.3 percent (less than 900). Gursel Hattat, the head coach of women's side Kartal Spor of Istanbul, estimates that there are: "six million girls studying in the elementary and secondary schools. This is a big talent pool. This is even more than the population of some European countries."
The problem is that since 1987 the Ministry of Education has banned soccer for girls in schools (along with wrestling and weightlifting). FIFA's developmental officer for the region, former German league player and coach Monika Staab, tries to introduce the game in countries such as Bahrain and Pakistan–where the women's sport is in its infancy–via the school infrastructure. Staab conducts clinics at schools for players and teachers, so that the educators can coach the sport at a beginning level in their physical education courses. This is not currently an option in Turkey.
There are other hurdles as well. In a predominately Muslim nation of 70 million, Turkish women face barriers involving religious and social prescripts of appropriate and inappropriate behaviors. Many adults view the sport as an unhealthy activity for women that can even damage their prospects for marriage. In a Global Post article in May of 2009, Erden Or, the Turkish Football Federation's (TFF) developmental officer for women's soccer explained: "Many people believe that football [soccer] changes the postures of the girls, that it makes girls act like men and that only ugly girls play football. We try to break these myths."
Or and his team travel the country to meet with coaches, prospective players and their parents, while providing free equipment to help more players adopt the sport. Selmin Odabas, whose 20 year old daughter Selin played for Kartal Spor, admitted that: "In the beginning, we didn't want our daughter to play. We were worried that it would affect her posture, her character, even her sexual orientation. We put her in volleyball, in track, but nothing could stop her."
National Team Captain Bilgin Defterli started playing the game as a child with boys in the street. She explained that "people did not see it as good when a girl played football. I suffered a lot from that."
Adults were not encouraging either. Said Defterli: "Teams used to come to the field with their players yelling at us: 'Can women be footballers? Go home, wash dishes, do laundry.'"
The male soccer clubs generally don't help the women's sides either, wanting to keep the fields and funding exclusively for their own teams. Female sides playing practice matches against boys or men's sides, which is common in North America, is not an option in the country, as some conservatives would frown on such a "mixing of the genders." Gursel Hattat vigorously champions the benefits of the league for his players: "I believe their self-confidence will improve and their sense of personal freedom will increase by playing. It will improve their self-respect and the respect they get from others. All of this will improve their lives."
League Structure in Turkey
Turkey's Premier League for women—the Bayanlar Ligi – has 12 teams in 2010/11 and after 16 games in the 22 game season, Atasehir Belediyespor of Istanbul is undefeated  at the top of the table with 14 wins and 2 ties for 44 points. Konak Belediyespor of Izmir and Adana Idman yurdu of Adana are tied for second on 37 points. Premier teams are allowed two foreign players each and the league currently includes players from Brazil, Georgia, Germany and Tanzania. Turkey also has a second league of ten teams along with a regional league with 23 teams and the federation is planning to merge these two leagues next season. The TFF also runs national championships for the U-14 and U-16 levels. First division teams are required to have a youth side. Turkey thus is ahead of other European countries like Portugal, which only has a top tier league, or even Ireland, which has no national league at all.
Gazi Üniversitesi of Ankara is the defending champion and winner of three of the last four league titles, but currently is in seventh place on 22 points, eight behind 2009 title winners Trabzonspor of Trabzon, currently in fifth on 30 points. According to Ceyla Kutukoglu, a women's football executive with the Turkish Football Federation, the league began in 1994 but took a three year break in 2003, "because of the lack of the young development teams [and] therefore [the] number of players. The anticipated quality has never been reached. It started again in 2006, this time with a more strategic and effective road map.  A clear strategy has [been] established and development activities started."
Defterli, who played in Turkey before joining German clubs, would like to see more women coaches trained at home and increased promotion of the women's league – as has been done in Germany in recent years – to fuel more improvement in the game. The league needs more fans, sponsors and players in order to approach the level of some of the top European leagues such as in Germany, Sweden or Norway.
Turkey Women's National Team

The National Team has been active since the mid-1990's and has a deceivingly competitive record. Turkey has 23 wins, 37 losses and 6 ties in national team matches dating back to 1995. Most of the wins have come against Azerbaijan, Croatia, Estonia, Georgia, Israel, Latvia and other European nations that are developing the game. In European Championship and World Cup qualifiers, Turkey tends to lose most of their games. In the latest qualifying tournament that they participated in for the 2011 WWC in Germany, they beat Malta twice and tied Austria at home in eight matches, losing to England and Spain home and away. Their record loss was to Germany by a 12-1 scoreline at home on February 14, 1999. Encouragingly, Turkey's U-15 team took the bronze medal in the first Youth Olympic Games soccer tournament in Singapore last year. Also, Turkey will host the European U-19 championships next year, giving them an automatic berth.
Turkey's National Team is poised to gain ground on its Western European counterparts such as Norway, Sweden and Italy. A strong source of inspiration comes from two-time defending champion Germany. Defterli went to Germany to play after the Turkish league went on hiatus after the 2002-03 season. She now plays for FC Cologne and scouts players of Turkish descent in Germany, where there is huge population (over 2.5 million people) of Turkish heritage, who began migrating there after World War II to help in rebuilding the nation. German born national team recruits include Feride Bakir, who was born in Bonn, and Cansu Yag, who was born in Monchengladbach but now plays for Trabzonspor.
Ceyla Kutukoglu said that the TFF has scouts that follow Turkish players in Europe.
"We scan and monitor these players through scouts then national team coaches go to watch them," Kutukoglu said. "Last year we expanded our scanning area to the USA, Canada and even Australia. But mostly players coming from these countries are selected based on recommendations. Every year we organize a selection camp. We invite players who have been selected by our scouts to these camps.  After the selection camp we invite them to our tournament camps."
Leyla Gungor has joined the national select program from Sweden. Gülcan Koca, born in Australia and a current player for Melbourne Victory in the Westfield W-League, committed along with Şeyma Erenli of the United States and Melisa Ertürk of Canada.
Kutukoglu felt that the foreign players bring a lot to the program.
"Players coming from foreign countries are making good example for our players; they are setting higher standards for the team," she said. "Young Turkish players learn how to play in top level and how to behave professionally from their foreign counterparts. Many of them started football at early ages, are more capable of understanding technics and tactics given by the coach. Therefore they can adapt easily."
The TFF's Kutukoglu also discussed what is needed to further develop the women's game, and she focused on three goals: increase the player pool, improve the quality of the league and grow club teams by increasing the number of facilities, coaches and funding. Educating coaches "specialized on women football" is an important part of this equation. In five years the TFF wants to reach the quality level in play and player registration numbers of the top European countries in women's football. In ten years, they want to be equally competitive with the top European countries and have a similar level of funding, facilities and coaches. With sustained commitment and expanding efforts, Turkey will be in the running for a European Championship or World Cup Finals sport within the next decade, while making progress in changing attitudes towards what many see as an inappropriate athletic activity for women.
MORE EXTRA
The National Women's Soccer League was blessed by the emergence of several high-level rookie...

• Louisville's first GM sat down with EQZ to discuss the new gig and...

• Ertz returns to USWNT after 19 months away from competitive soccer, giving birth...